What a wonderful time to own a restaurant. Thanks to so many television cooking shows and channels, like NPR's "The Salt," you now have a more educated clientele than ever before: this is the era of the "foodie." Foodies know what they like, take pride in their knowledge of specialty diets, food trends and ingredients, and they are not afraid to spend money on dishes that they feel are part of their culinary identity. Some even travel to far-flung destinations around the world to further refine that identity.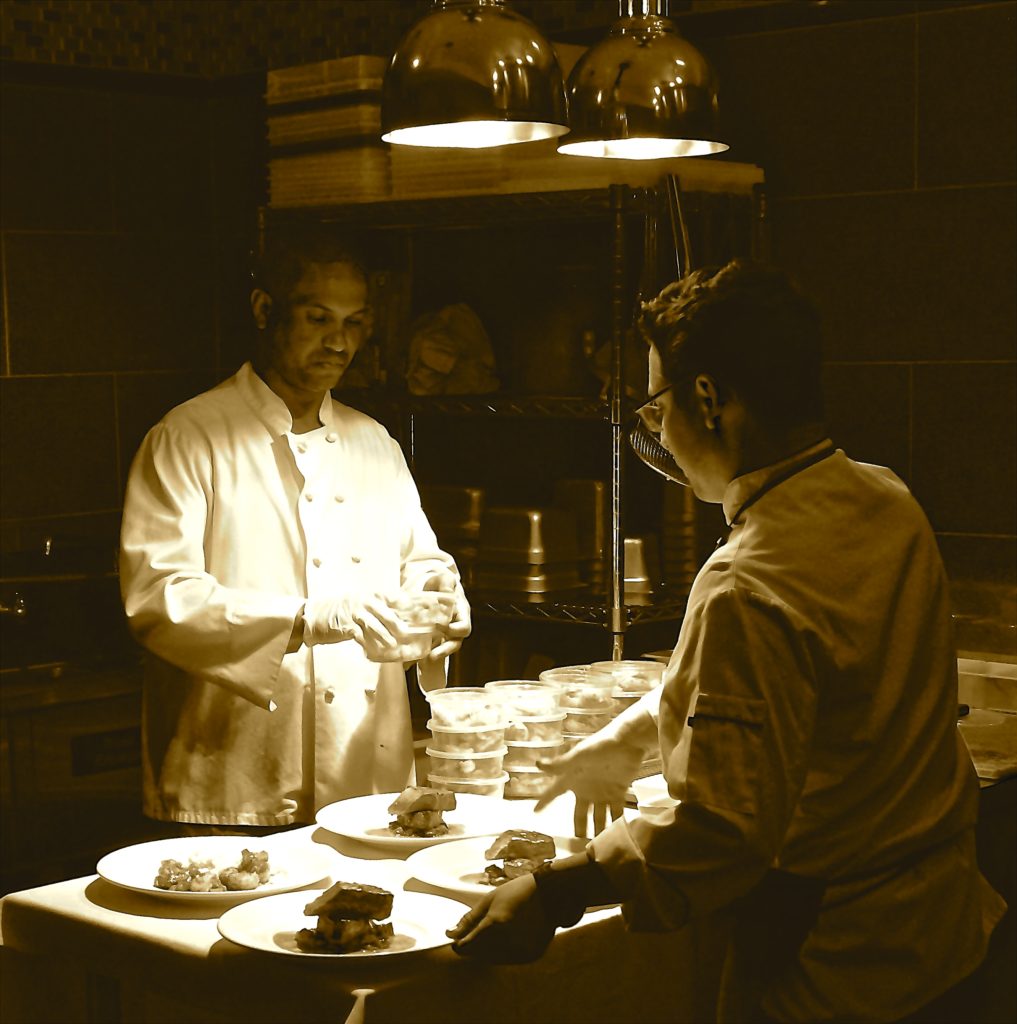 Today's chefs have the exciting and challenging task of meeting the needs of these people who are on the go and look to actual food for its entertainment value, sometimes as much or more than the overall dining experience itself. When I went to culinary school in the 1980s, we were told that the number one reason people went out to eat was for ambiance, which was definitely true back then, as most restaurants had staid, predictable menus based on greatest hits of the past.
Now, however, those days of lingering for hours in a quiet, dark, candle lit room with tuxedoed waiters acting stiff, has been replaced by brightly lit establishments that look fast-paced even when they are empty. Today's frequent diners are eating lighter, healthier and fresher ingredients, and are looking for action while they dine and cocktail.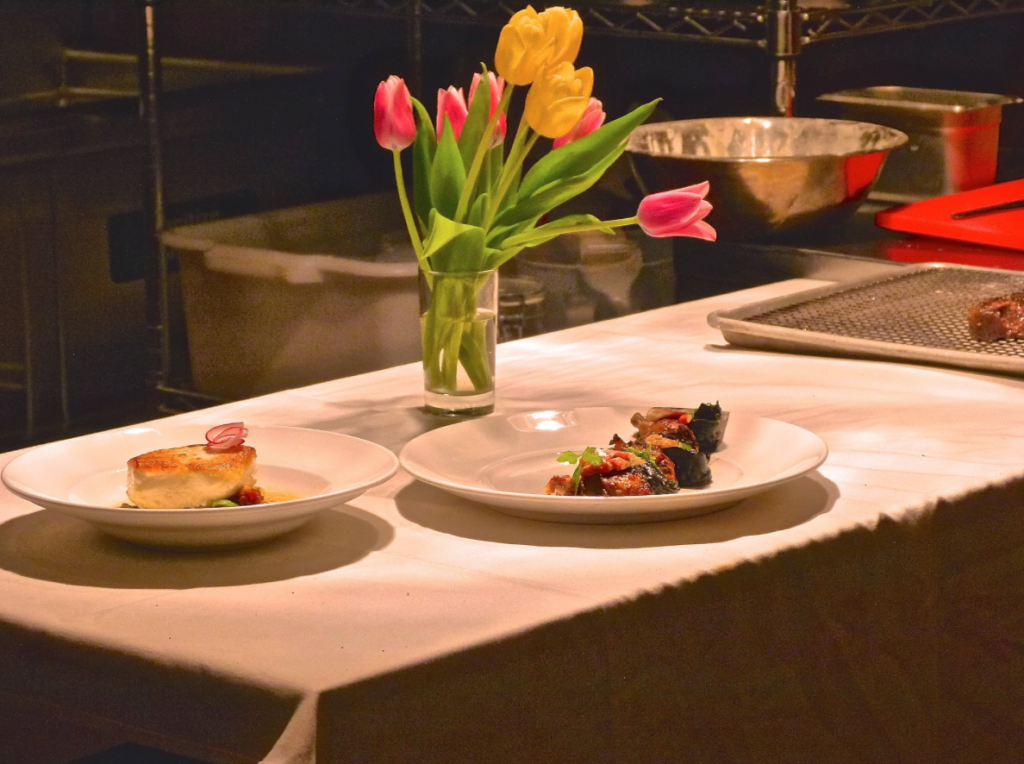 Today, diners have many options, so many designer spaces that, albeit nice, start to look the same over time. To be competitive, you need more than just good food, a trendy space, and good service: you need to connect with your clientele.
Many years ago, while heading out to dinner with a locally famous bar and restaurant owner in New Orleans, I asked "What is your favorite restaurant?" He replied, "One that knows me." How right he was, I would learn over time.
Most restaurants have a website, usually either built or maintained by a staff member who is enthusiastic at first, but eventually gets bored with it. As a result, many of these sites lay dormant and outdated. Some feel that their customers already understand everything that they have to offer and know about who is taking care of them.
An on-going blog can be the best way to not only communicate with your customers, but also to link to and build a clientele in the most efficient and economical way.
Enliven Your Business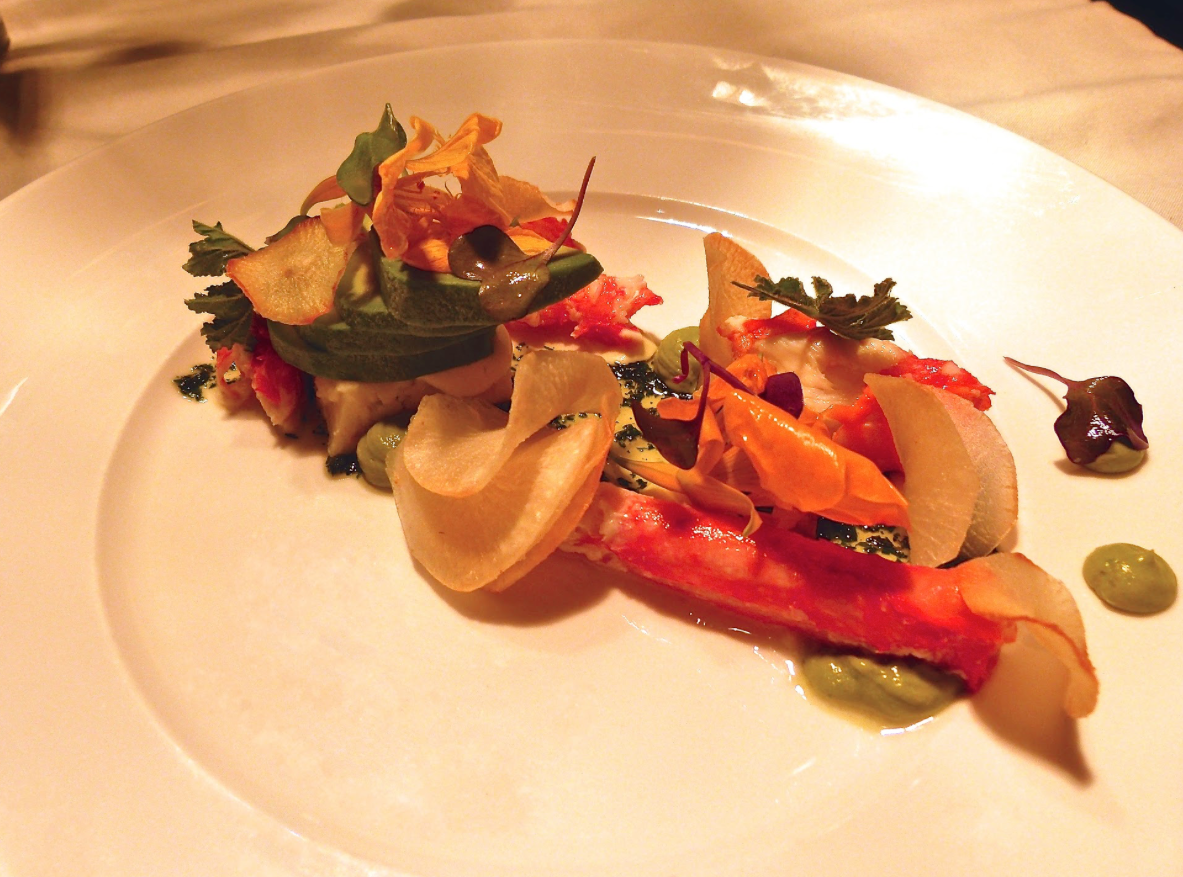 An on-going blog on your website brings life to your establishment. The first reason a blog is effective is that it lets your customers know about changes or additions to your menu. A new dish, a seasonal menu, even a time sensitive offering, such as fish that only runs a few weeks a year. You can use it to announce an event, such as an appearance by a guest chef or a wine-pairing menu. You can also let people know about a live music schedule. Yes, you could just put that on the website menu, and you should, but a blog does this in a personal way. You can tell the backstory of a chef, even a brief history and origin of a featured band or winery to make the offering more personal and to whet the appetite for optimal attendance.
This human connection cannot just be displayed in a grid.
Get Personal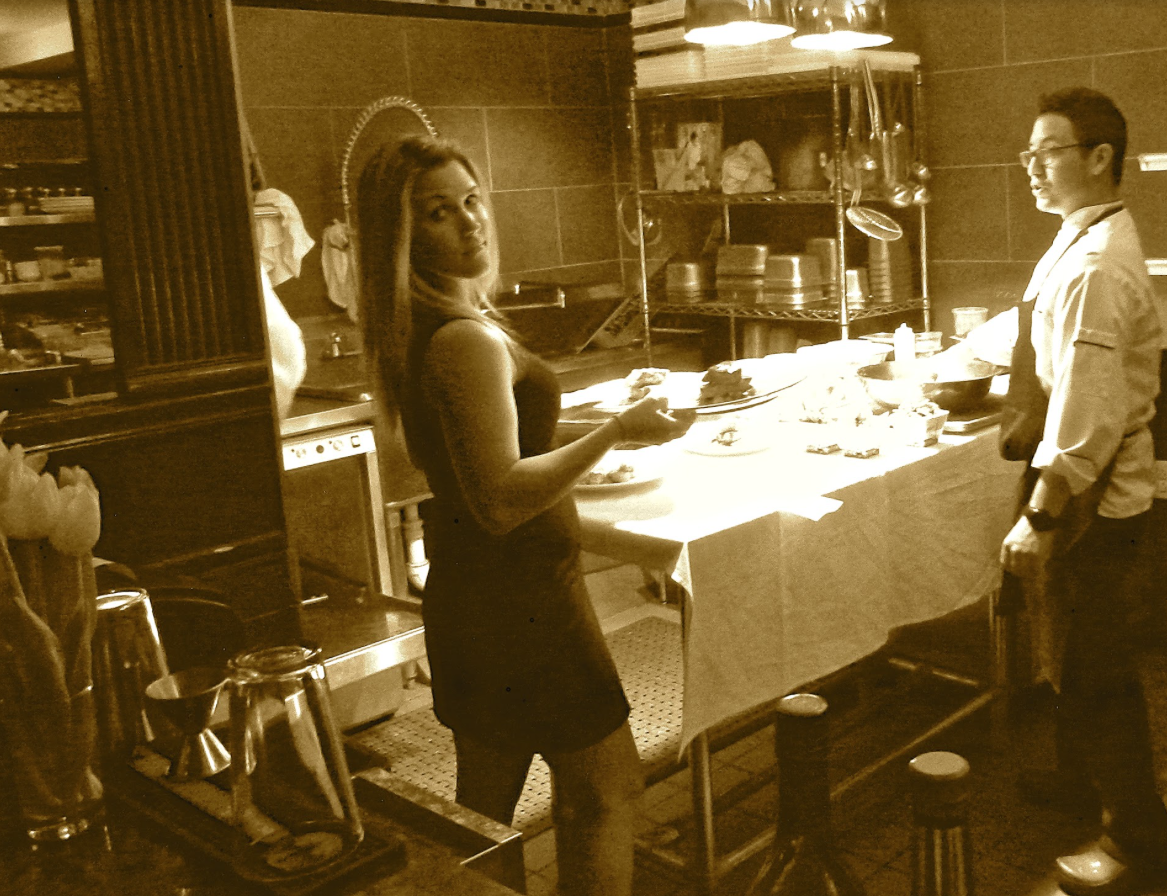 The human connection afforded by an engaging and consistently updated blog allows you to develop and deepen a relationship with your core clientele. Splitting my time between Ft Lauderdale, Florida, and Newport, Rhode Island, I encounter many seasonal workers who have interesting lives and stories. Some are going to school for something unusual, some have amazing talents or live stylish, drama-filled lives that are fun to follow week to week. A blog can include back stories of these employees. Local magazines, like South Florida's In the Biz, often feature a bartender of the month and post their most popular shifts or a waitress who is also a ballerina with a top local troupe… stories and pics fill in the blanks and make the whole establishment come to life.
This is not only good for bonding with your customer; it bonds the staff just as much. You feature an employee in the blog and they will blast it all over social media to everyone they know, and those people will want to come and see these employees in action while they are hot. You staff will also be better informed about activities at work, all while organically generating hits to your site, sending your business higher in search engine rankings.
Another aspect to this is that it allows you to get to know your customers as well… when you have regulars, the staff usually know who they are and share information about them to each other. This is good for the customer but a blog allows the customer to get involved personally by commenting and starting conversation streams in the comments section. This lets them be heard feel involved. Customers engaged with your story is valuable to the ongoing health of your business.
More Bang for Your Buck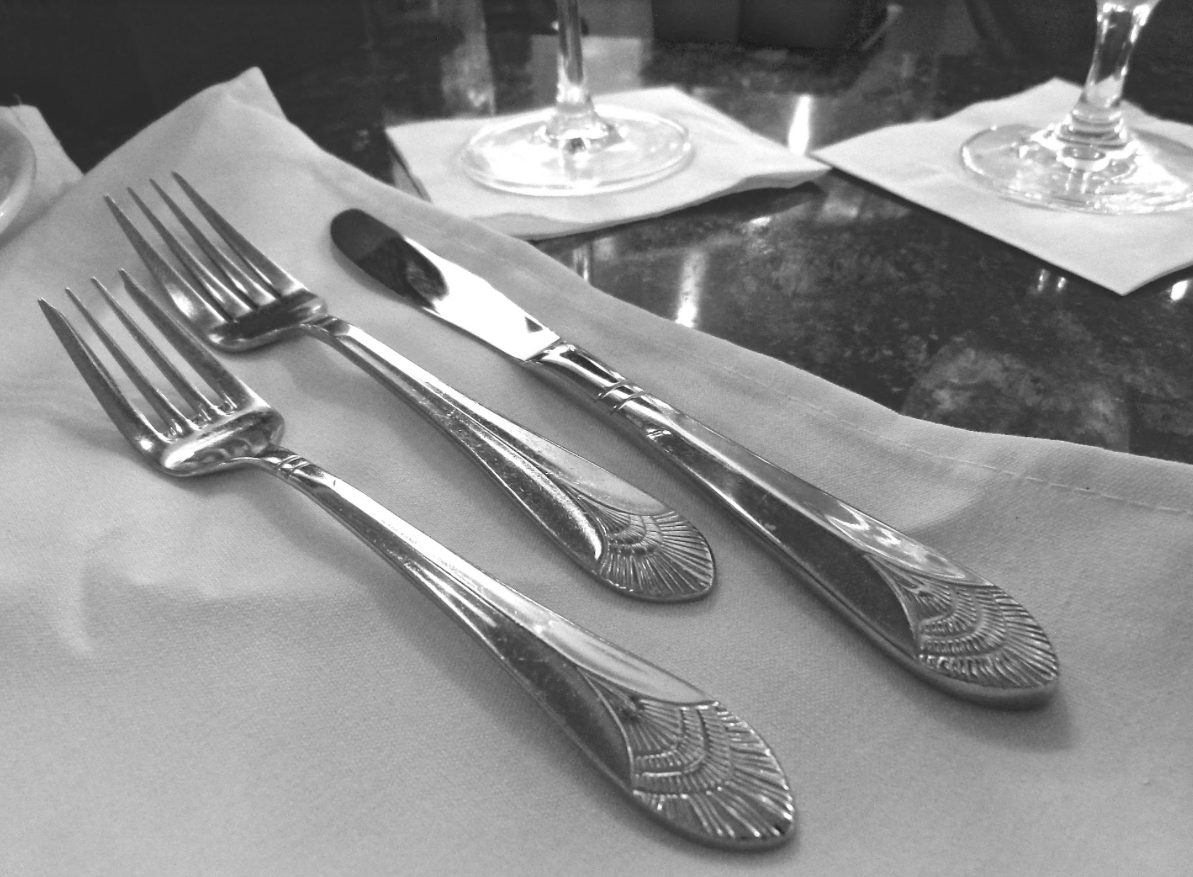 Of course, like just about any business, restaurants need to protect their bottom line. A blog affords your business some of the most economical, yet effective, advertising you can have. It gives you a reason to contact and reach out to your clientele aside from just throwing ads at them. A well-written blog is like having a friend fill you in on what is happening in a personal way that does not feel like stale advertising. But it still reaches their inbox while conveying everything that you want them to know, creating that urgency to hit your scene and be a part of your story. People who develop an online relationship with your establishment are more likely to spread the word and invite friends to come to a restaurant that "knows them."
Start a blog and start building relationships to boost your business.
Guest Blogger & Photographer Bio:
From cooking for Martha Stewart, P. Diddy, and Jerry Sein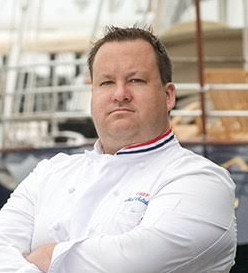 feld to over 20 of the world's most reclusive billionaires, Chef Neal Salisbury has been serving the world's power elite for 15 years. His new book, The Billionaire's Chef: Cooking for the Rich and Famished takes you on a most honest journey around the globe and into the rarefied world of working for, living, and traveling with today's billionaires.
Celebrity Chef Celebrates Restaurant Blogs