The Recognition Your Business Deserves
Our content specialists believe your story is worth sharing. Leveraging our skills and expertise, we develop strategies to put your brand on the map so your clients know how to find you for the solutions you provide.
Waypoint Writing represents a collective of creative associates, all professionals in their fields, featuring writers, photographers, videographers, website designers, and social media strategists, sharing their talents on a single platform in service of a client's content needs. Strategic content specialists, we collaborate to exceed clients' expectations in order to deliver game-changing content.
Our efforts have supported the stories of start-ups and well-established businesses alike across a variety of verticals, including, automotive, beauty, dental, education, fashion, finance, fitness, manufacturing, parenting, pest control, photography, restaurant and hospitality, subscription services, and technology. Through dedicated communication and careful research, we customize a content strategy to support and strengthen your brand.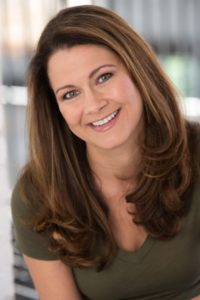 About Amanda Silva
Principal and Creative Director
At the helm of Waypoint Writing, Amanda Silva is a copywriter with more than a decade of experience working for clients of all size and scope. A former teacher, she graduated with her Masters' Degree in Liberal Studies with a focus on creative writing from Dartmouth College in 2008, followed by a MFA in creative nonfiction writing from Vermont College of Fine Arts in 2012.
Raised abroad, primarily in England, Amanda takes any opportunity to travel. Away from her desk, she acts in commercials, volunteers as an exercise rider at UpReach Therapeutic Riding Center, and explores new terrain between the pages of a book as often as possible.
Personally motivated to provide opportunities for fellow creatives to pursue their passions and talents in a professional setting, Amanda is eager to grow Waypoint Writing as a company based on creative connections and the spirit of key collaboration.