AI Content Management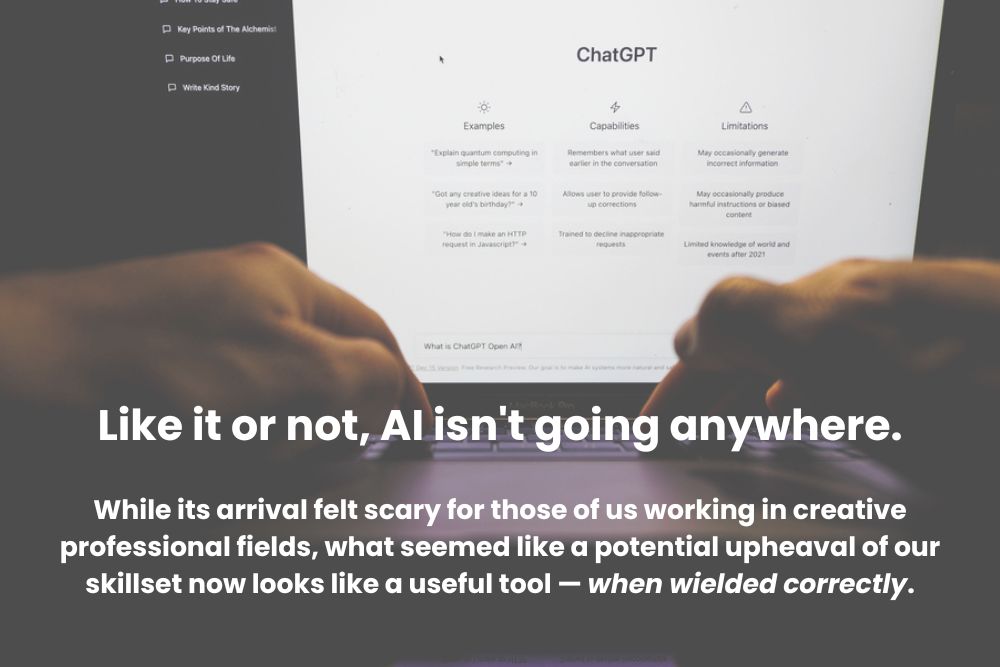 It took a hot minute, but we've figured out how to leverage AI features like ChatGPT as a solution for our clients, designed to deliver stronger content that makes an impact on their brands. 
In other words, we know you're using it, so we might as well position ourselves as a resource to help you use it… better! 
We consider our approach to AI content management in line with the wise words of Vishen Lakhiani:
"
It's about using the right tools, with the right triggers, within a proper marketing framework
." 
It's one thing to have the right tools and another to know how to use them. 
That's why we've put together this AI Content Checklist to help you enhance your AI generated content. Consider these the boxes you should check before you hit publish! 
Would you rather hand over your AI-generated content and let our team enhance it? 
We'd love to and we've created a few packages to help you integrate our AI content management into your marketing budget. 
Whether yours is a large agency, small business or you're a solo entrepreneur trying to manage it all on your own, we've got your back. 
Between meeting basic expectations like grammar and spelling, our team will also fact check your AI generated content and ensure that the finished product aligns with your unique voice and branding. 
Additionally, you can rest assured that any and all sensitive information will be kept confidential. Whether we're working for you or one of your clients, we will handle your content the way we nurture our own. 
Ready to enhance your automation?