Have you harnessed the power of video marketing for your brand? As a business owner, you're likely inundated with all kinds of advice, both solicited and unsolicited, about what you need to do to grow your bottom line and better support your business. If you haven't already been schooled in the benefits of video marketing, we're here to set you straight.
Video marketing will soon be unavoidable as the best way to market your business. And while you can read stats supporting the success of video marketing for businesses of all sizes, we've also decided to feature a successful business owner who recently ventured into video marketing for her business.
Between a little research and a spotlight shining brightly on anecdotal evidence, we're confident you'll soon see the power of video and its potential to attract more customers to your business.
A Data-Driven Declaration on the Power of Video Marketing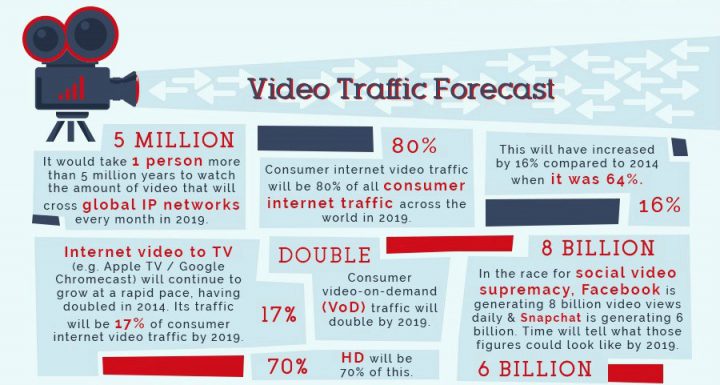 Video marketing reigns supreme over other marketing media. That's our declaration. In addition to the graphic above, here are some extra data highlights, courtesy of Boast, to back it up…
More than 60% of site visitors will watch a video before reading text (Diode Digital)

1 minute of video = 1.8 million words (Forrester Research)

80% of consumers believe a video is important to understanding a product or service (Animoto)

Websites with video are 50 times more likely to appear on the first page of search engines, compared to those without (Forrester Research)

Videos represent more than 75% of mobile traffic (Cisco)

More than 63% of consumers believe companies that use video know how best to connect with customers (Animoto)

Visitors to your site will stay at least 2 minutes longer if you have video (ComScore)
A Real-World Business Owner Verifies Video Marketing's Magic
Gina Baran, the owner of Gina Baran Interiors and Design, recently hired Eddie Frateschi to give her interior design business a boost by bringing it to the screen.
In an effort to see how the statistics above actually show up on set, I interviewed Gina about her experience.
Check out what she had to say and start imagining what an expertly-shot video might mean for your business.
Interviewing an Innovative Entrepreneur About Video Marketing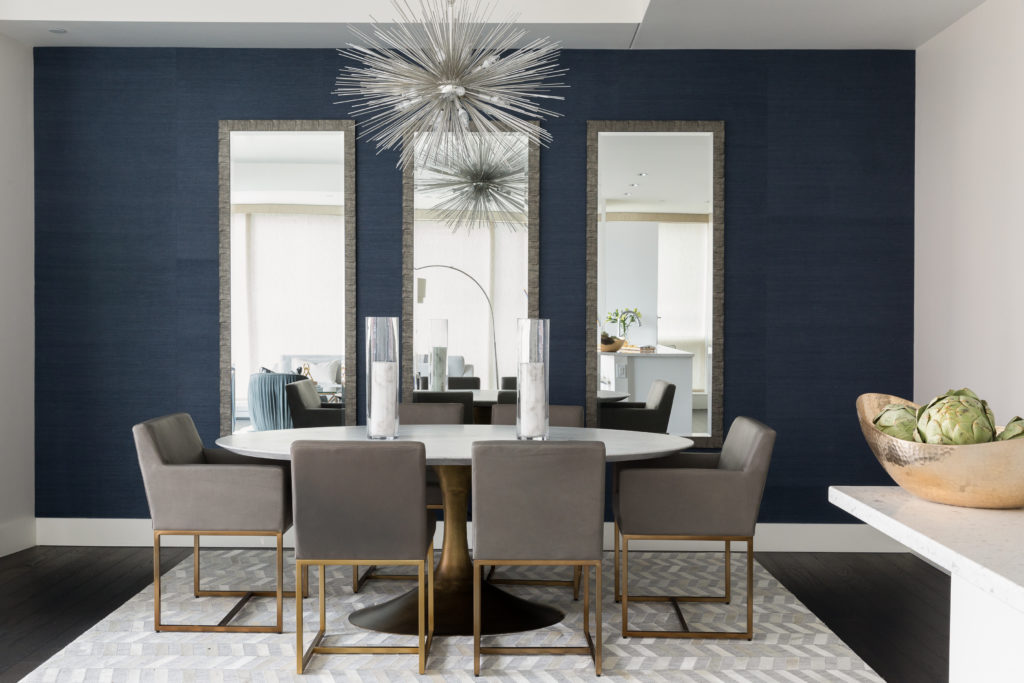 Amanda: What made you choose video as a medium to market your business?
Gina: Being an interior designer, visuals are how I sell my services. Potential clients want to see my work, which I can achieve wonderfully through photography; however, much of what I do is to create a feeling and the only way to feel the space is to walk through it. Video is a way to bring potential clients into my projects to understand the feeling of the surroundings.
Amanda: Do you think video marketing is the most effective way to market your business?
Gina: I have had tremendous positive feedback on sharing a video of a project along with still photos. People love to see the movement and not just having to scroll through still photos. I think it is becoming as important for me as professional photography.
Amanda: What was your purpose or goal when it came to this video?
Gina: For my latest video I wanted potential clients to see and hear me speak, to see a little behind the scenes and to know about me from me, rather than just reading it on my about me page. I think for potential customers and clients to feel like they already know you before they even make that initial contact is very important.
Amanda: What about the process surprised you?
Gina: I wouldn't say anything about the process itself surprised me. I would say I was more surprised by the positive feedback video supplied.
Amanda: Would you recommend video services to other businesses? If so, would you recommend video marketing to certain industries or across the board?
Gina: Absolutely! Anyone in creative industries should be using video. Real Estate and food industries would benefit. I think fashion websites should use it to sell clothing, rather than having a still photo. Seeing someone move in a garment would be so beneficial.
To learn more about the story behind Gina's business, follow her!
Instagram www.instagram.com/ginabaran
Facebook www.facebook.com/ginambaran
The Verdict on Video
When all was said and done, Gina concluded that video marketing is "wonderful and I will continue to do it to promote my business and share my work."
On the off-chance that our introductory statistics and quick case study aren't enough to convince you about the power of video and what video marketing can do for your business, we'll just close with this:
By 2019, consumer internet video traffic will be 80% of all internet traffic across the world. Video will dominate the internet. Video will be the primary medium for how internet users will consume information. (

Dreamgrow

)
Why not get a jump on the trend and contact Waypoint Writing for a free consultation on how our video marketing services and strategies can broaden the horizon for your business?
Why Your Business Needs Video Marketing – Stat!