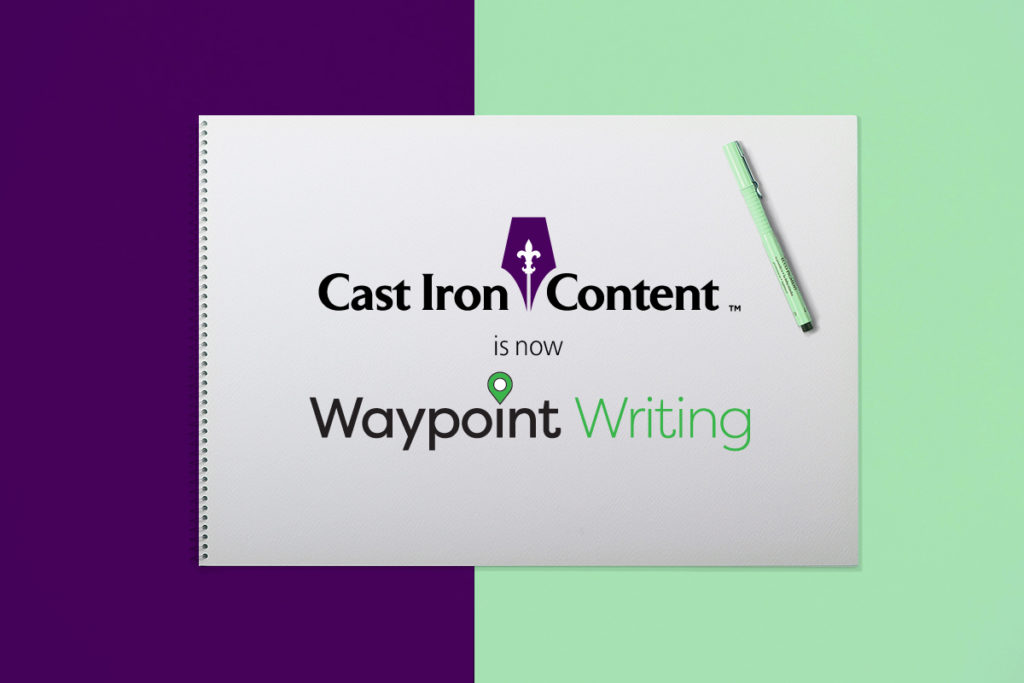 Shakespeare famously wondered, "What's in a name?" and suggested that a rose would smell just as fragrant if we called it a milkweed. Well, maybe. Of course, you don't realize how much really is in a name until you feel disconnected from it and decide you need to rebrand.
Cast Iron Content, as intended and at its best, represented iron-clad messaging, rock solid content, strong and clear communication on which to build your brand. At its less-than-best, it invited contact form inquiries like the following: "Yeah, I'm trying to find cast iron brake calipers for my Lincoln Town Car…"
For a company built "to structure your story," we realized we needed to strengthen our own.
Continue reading

"A Rebrand to Reroute My Business: Welcome to Waypoint Writing!"