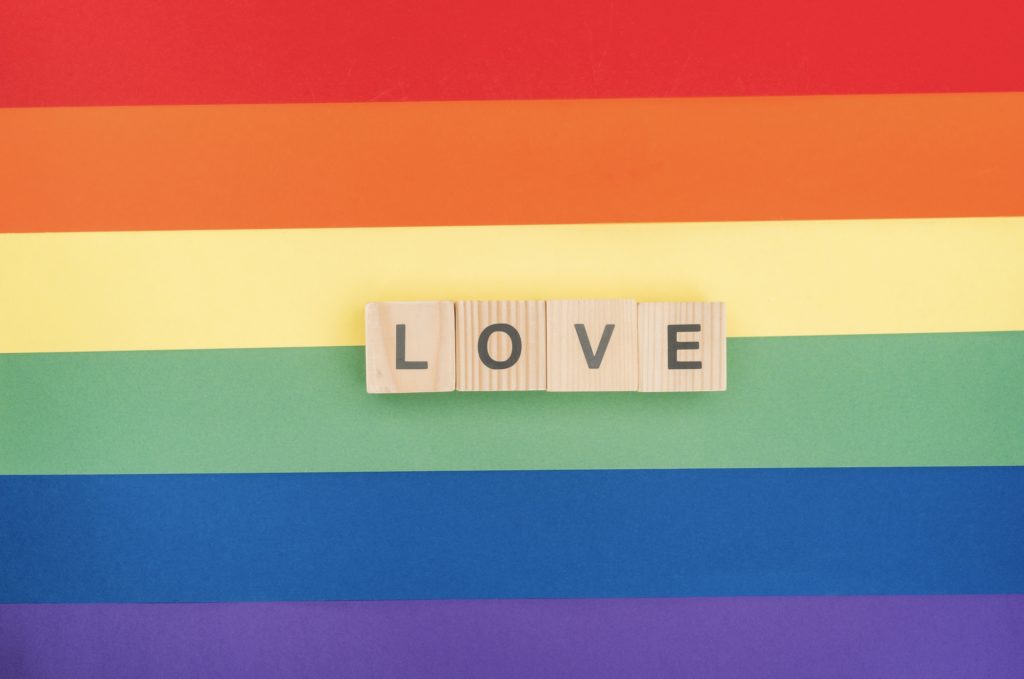 Written by guest blogger, Ethan Wasiejko.
Ethan is the owner of AWARE Social Media Management, a brand dedicated to keeping others informed of social justice issues while helping other brands stay informed and reach their goals on social media. He works with a diverse range of clientele, including a position at San Diego Pride interning in the marketing and communications department. Ethan's skillset ranges from copywriting, social media strategizing, management, and planning, as well as market research to conduct the social media marketing successfully for brands.
Find Ethan and AWARE Social Media at https://linktr.ee/awaresocialmedia
In Pursuit of True Pride
Today officially marks the last day of Pride 2022; however, the United States continues to see bills and policies codified into law, which could prove detrimental to the LGBTQ+ community.
Earlier this week — June 26 — marked the seven-year anniversary of the legalization of same-sex marriage. Even so, it remains abundantly clear that there is a significant amount of work to be done politically and commercially.
This post looks at one crucial task that businesses of all sizes can tackle: promoting true allyship over what has become known as "rainbow washing."
A Personal Perspective on Professional Virtue Signaling
I have been bisexual for as long as I can remember. The signs have always been clear to me, and I have always had a vested interest in Queer culture.
While the COVID-19 pandemic unfolded, I learned more about the LGBTQ+ community I am a part of, and I started to grapple with what it means to be considered "other" in society, specifically how society shows up for and supports my community.
Showing up versus virtue-signaling is where companies are beginning to run into trouble.
Every year during Pride month, companies appear to embrace LGBTQ+ individuals by temporarily changing their brand colors into a rainbow, for instance.
It looks good, but upon closer inspection, these companies often overlook or downright ignore the purpose and reason behind Pride — (just to clarify, it's not because Gay people want to push their lifestyles down the throats of cisgender and heterosexual people.)
Promoting Pride Requires Awareness and Authentic Action
Pride started as a protest in opposition to violence against LGBTQ+ people across the country, but largely originating from the Stonewall Riots of 1969.
Passionate and dedicated women, many of whom were lesbian or transgender women of color, sparked the Pride movement in the 1960's. They can be credited for the progress we have made to this day, fighting for equality and equity in every necessary manner. These protests were intense, emotional, and they have fueled the flame that remains ignited to this day, albeit wavering.
But what has happened in the world now that we acknowledge Pride Month as a national, civic movement?
Company Colors
Many corporations have decided to capitalize on the opportunity to change their logo and branding to incorporate rainbow colors and themes for the month. This is known to many as "Rainbow Washing," and it is not as pleasant as it sounds.
On the surface, it looks like representation and support of LGBTQ+ Pride; however, a closer look reveals that many of these companies are not, in fact, allies and do not support the rights of their employees or customers. Even worse, in some cases, they provide money to politicians and organizations that actually promote anti-LGBTQ+ legislation.
This list provided by The Skimm' lists several recognizable brands who essentially waved a rainbow logo in their marketing collateral during Pride Month 2021, while simultaneously harming LGBTQ+ rights.
For instance, CVS Health changed its logo from a white heart to a rainbow one, yet still donated $4,000 to state senators promoting anti-transgender bills.
Walmart, one of the most popular shopping locations in the United States, has donated roughly $30,000 to Arkansas legislators who aim to terminate gender-affirming care for transgender youth.
The list continues, and these businesses prove hypocritical each year during Pride.
True Colors
Many of the bills being considered right now target transgender people, children in particular; it is well documented that the risk of suicide increases among LGBTQ+ youth, particularly among those who identify as transgender.
The Trevor Project conducted a survey that shows 45% of LGBTQ+ youth have seriously contemplated suicide so far in 2022, with more than half of those individuals identifying as transgender or non-binary.
This is, in part, why it's important to identify true allyship and call out those who capitalize — quite literally — on the opportunity to promote nothing more than a rainbow color palette.
Anyone can hold business and people accountable, whether you are a part of the community or an actual ally.
Embrace Allyship and Accountability
Gravite PR published an article which highlights how people and businesses can avoid rainbow washing during Pride month and beyond.
It can be as simple as being an employer who values all people and advocates for the rights of LGBTQ+ employees.
Another strategy involves unearthing one's own rainbow washing past as a way of educating others on the difference between rainbow washing and authentic allyship.
Allyship is key and comes down to supporting people of all sexual orientations and gender identities, as well as validating their experiences.
Embracing and understanding the intersectionality of LGBTQ+ people and other communities is critical, too.
As a bisexual person, these are values I wish to see espoused by individuals and businesses beyond Pride month, every day and in every way. There is a lot of work to be done, and it can all start with raising awareness in our professional and personal lives.
True Allyship vs. Rainbow Washing