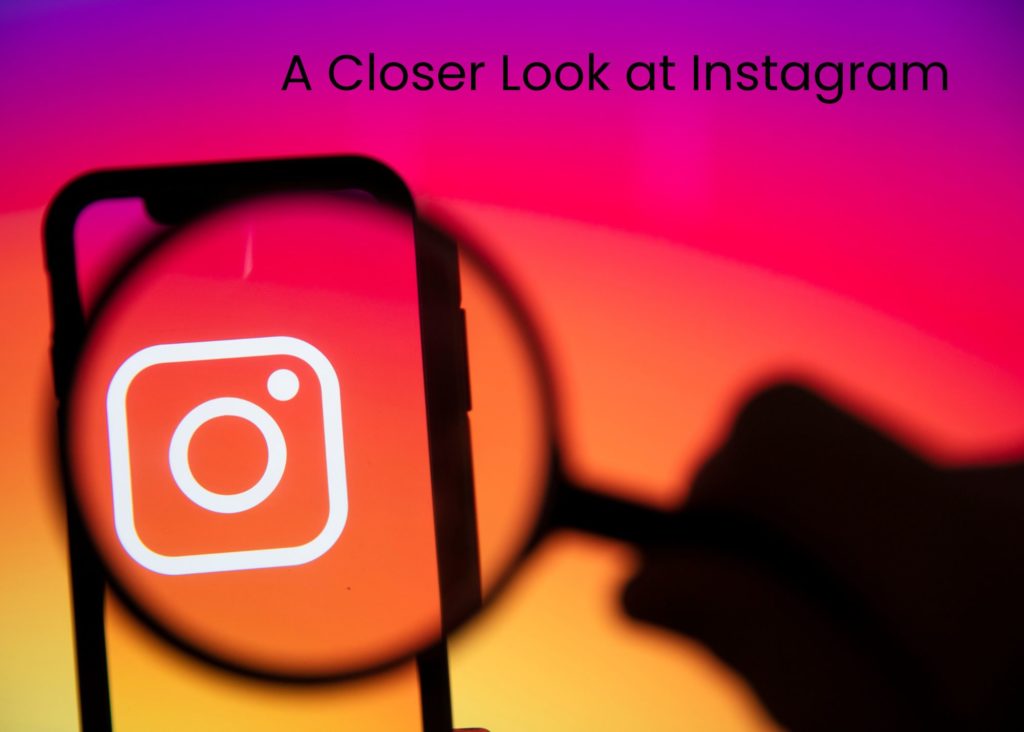 Instagram has been around since 2010, but we think it's safe to say that it has changed drastically since then.
What used to be a basic platform to share square images tagged with tons of hashtags, has now turned into a complex application – at least to those who haven't mastered it yet.
If you're one of them, check out our brief guide to creating and posting content on Instagram…
The Evolution of Instagram
It's crazy to think that the things we see as vital to Instagram were once non-existent. The early years of Instagram consisted of single photo posts, with limited character captions. The app not only looked different, but the whole dynamic was different.
As millions of users started creating accounts and logging on to Instagram it grew, and grew – and it's still growing.
Over the years we've watched so many new features surface; from carousel posts to reels, stories to highlights. You can even go live on Instagram now.
All of these changes and developments have led Instagram to become a vital component for businesses of all kinds to market and share news about their products and services. 
If you're someone who's looking to get started on Instagram for your business, or maybe you already have one and want to learn more about navigating the platform, here's a guide to the many different components of Instagram.
We know it may seem hard to figure out, especially if you're not one who's tech savvy, but we'll walk you through it.
Posts vs. Reels vs. IGTV
To start off we wanted to break down the differences between the main "posting" features of Instagram. These features are what you'll use to share information: about your brand, products, services, etc. We'll go over what they are and when you should use them.
Posts are going to take up most of your account space. They are all the content you'll find in those little squares when you click on someone's profile. Posts are often pictures, but they can be videos, too; however, we recommend keeping the videos here under a minute long.
You also have the option to attach a caption to your post, which is where you can have some fun with hashtags. Checkout our recent blog post, How to Hashtag — if you're interested in learning more about how to use hashtags effectively.
Posting is a great way to engage with your existing audience and let them know about new products or announcements. Make sure to always link things in your bio to make it easier for viewers to access the content you are referring to in your posts.
Reels are looping videos that post to your normal feed. They're usually between 15 and 60 seconds long and they are Instagram's version of TikTok videos. With TikTok being a major competitor for Instagram, we are seeing more and more reels posted over regular posts. In fact, 20% of all Instagram activity right now is reels. 
If you have a product or service that makes sense to explain or highlight using video, reels are a great option for you to try.
IGTV is the space for longer, more high-quality videos. You can upload up to a 60-minute long video – crazy, right?
Often compared to YouTube, IGTV also allows users to post video content of all shapes and sizes. The main difference is that IGTV videos are vertical, unlike the typical horizontal YouTube videos. Because IGTV is fairly new to Instagram and the accessibility to it isn't that great, the discoverability is fairly low. 
Instagram Stories and Highlights
Stories were created to be Instagram's version of Snapchat – do you notice a trend here?
In order to compete with each other, popular platforms tend to create their own version of another's content. 
Stories are a fantastic way to interact with your audience as you can add tabs to your story posts like polls, timers, questions, voting, etc. There are so many things that your viewers can physically interact with, which can be a great way for a business to get direct feedback from consumers.
Stories are the most discoverable because they are in the center of your screen at the very top every time you open the platform. They also have a colorful ring around them, making it almost impossible for our brains to avoid clicking. 
Stories are also helpful because they become what you save in your highlight tabs on your profile. The two really come hand in hand.
Highlights are exactly what the name suggests – your profile highlights. They appear in small circles at the top of your profile, under your biography.
Highlights are great for storing extra information that viewers can easily find.
For example, you may want to have a contact highlight, or services highlight. This will make it easy for potential customers to navigate through your information easily and conveniently. You can also embed links in highlights to take your viewers right from your profile, to your website.
Test What Works
We recommend trying out each of the components listed above and comparing your reach. While there is evidence for what works on Instagram and what doesn't, it may depend on your particular business niche.
Try posting on each — stories, posts, reels, and IGTV, and see what works best.
Happy Instagramming!
And if you need help developing digital content for your business or setting up a marketing plan, reach out to our team today!