Earlier this week on the Waypoint Writing blog, we talked about the prevalent research surrounding why companies and businesses decide to rebrand. Although the internet will return dozens upon dozens of lists and reasons to rebrand, I chose to focus on four in light of Waypoint Writing's recent rebranding mission.
Coincidentally, while I was crafting that post, I was called upon by one of my colleagues, Victor Luce, a fellow actor friend, who had been considering changing up his look. His look most days is represented by a bald head, beard, fit physique, and a mural of more than 30 tattoos. Given his on-screen aesthetic, he has been featured in several movies and half a dozen major network TV shows, more often than not, as a criminal – either in action or behind bars.
No actor wants to be typecast and, in an effort to branch out to explore other roles he might fit, Victor decided to disguise his tattoos and redo his headshots.
Reason to Rebrand #1 – Broaden Your Horizons by Breaking Out of Your Mold
According to WhatCulture's "10 Actors Who Dramatically Rebranded Themselves in the Last Decade," I knew Victor wasn't alone in his makeover mission. In fact, he was in impressive company between Robert Downey, Jr., Bradley Cooper, Jonah Hill, Dwayne Johnson, Jason Bateman, Liam Neeson, Chris Pratt, Rob Lowe, and Matthew McConaughey.
Still, I asked Victor why he wanted to rebrand himself, and his answer was simply to broaden his horizons and break out of the mold that he had painstakingly created by inked investment of time and money.
Once again, WhatCulture asserts that "Whether it be out of necessity or a simple desire to do something different, every actor will, at some time or another, update their image and branch out into uncharted territories. Sometimes that means venturing into genres that audiences aren't used to seeing them in…"
Victor's objective? Conceal the tattoos that had become as much a part of his identity as his own name. Swap the criminal look for something more carpool lane…
With a bag of Dermablend products in hand, he showed up at Waypoint Writing's headquarters, where I attempted to assist him in the process of turning blue ink to green to gone. Why me? My storied professional history has included part-time jobs that turned into full-time jobs, despite my ambitions elsewhere. In this case, my few years behind various cosmetic counters at Macy's represented the experience we were both counting on to make magic happen.
Whether it was a botched matching job on the part of the sales associate, or just a sleight of hand in plucking the right package off the shelf, the result culminated in a Tim Burton strike of cinematic genius.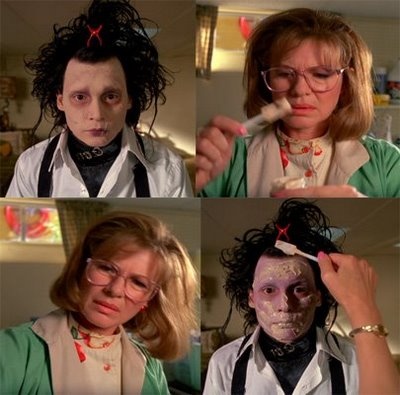 Victor's horizon would remain fixed until the right shade was in hand.
Reason to Rebrand #2 – Diversify Your Portfolio
Convinced that a clean slate (get it?) would create more acting opportunities, Victor returned with the right shade and, after a single yet significant trial run, felt confident in booking a headshot session with Waypoint Writing's esteemed associate, Kristin Hardwick.
When he isn't auditioning or acting, Victor works as a master carpenter and spends most of his time in tee-shirts, jeans, and work boots, adding a sweatshirt layer when the weather turns cold.
For this shoot, the wardrobe called for a more polished, conservative style. No paint stains, wrinkles, rips or holes would do. Sleeves would be redefined as starched material, likely of the plaid or pinstripe variety.
Reason to Rebrand #3 – Reenergize What's Already Working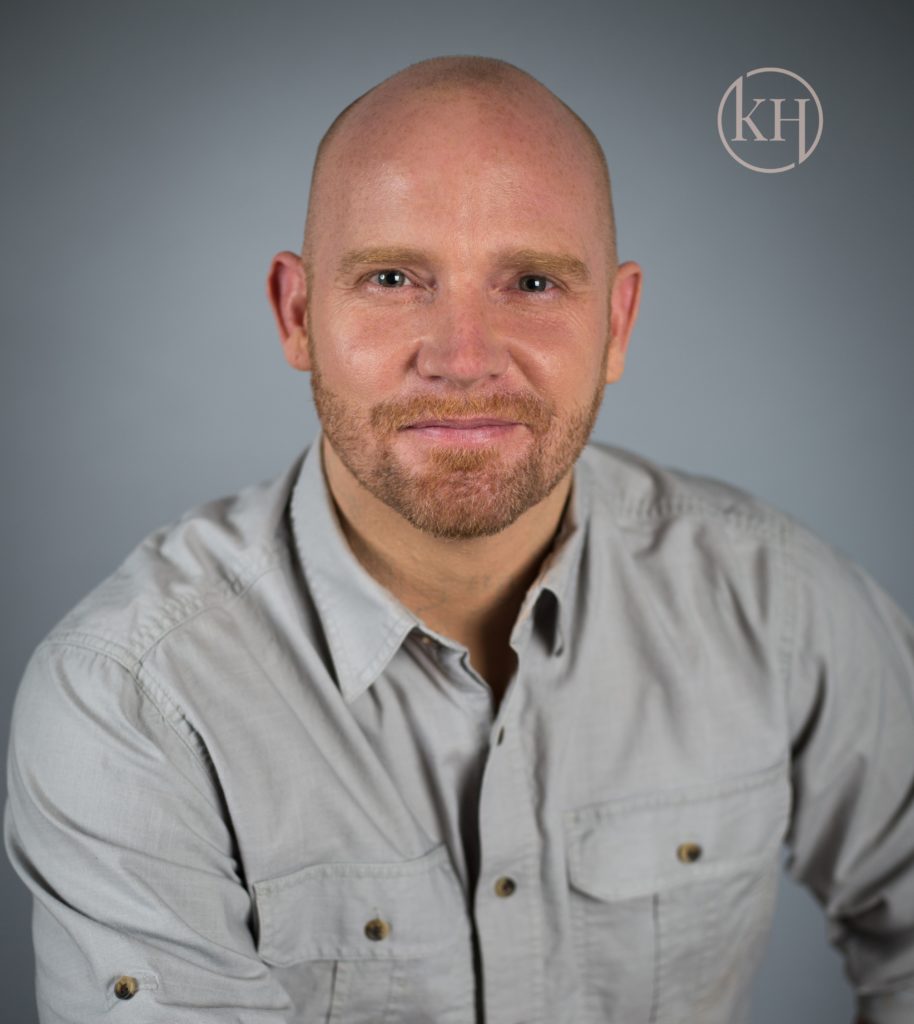 A big part of this process involved an appreciation for what Victor was already doing right and a respect for the roles he had consistently assumed on screen. Reinventing his appearance for some imagined new role reenergized his motivation to audition and reminded him why he loves acting in the first place. Rebranding was just another performance piece – an experiment into another reality.
The question is, will it work?
If you ask the WhatCulture team, the answer is affirmative – "Actors who really dedicate themselves to a revival tend to reap the rewards, benefitting from a second – or third, or fourth – act that allows their mugs to stay on movie posters for years to come."
Only time will tell, but for now, Victor can add rebranding to his repertoire…
Rebranding Redux: 3 Reasons an Actor Decided to Rebrand Himself