"Right," that is if you ask Pantone. For those of you who have somehow avoided a screen for the past week, you likely missed the announcement, regarding color of the year for 2018. According to Pantone, "Inventive and imaginative, Ultra Violet lights the way to what is yet to come." I'll take it!
Granted, in the process of rebranding, did I identify Waypoint Writing's new color as "Ultra Violet?" I did not. But then again, neither did The New York Times, in its prescient, "The Future is Purple." As a company, it seems we can't quite escape further exploration of this rebranding theme… but the question and points surrounding this topic are worthy of sustained reflection and hopefully prove helpful for businesses and individual ventures outside of our own.
For example, how did I – how does anyone – determine the best colors for his or her business? Admittedly, I'm no expert on the subject. I just happened to guess right, provided you ask the good people at Pantone. But really, it was nothing more than a guess, a conversation, and something I knew could be changed if necessary.
Without further delay, here is the Waypoint Writing color story – the only one I can honestly speak to…
Seeing Significance in the Spectrum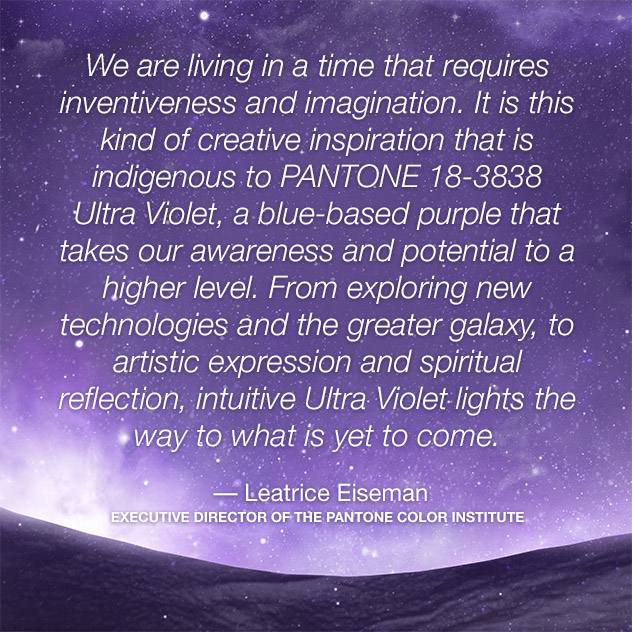 When I sat down with Brian, the keen-eyed web designer, art director, comedian, and, in this case, color consultant, to determine what the new look of Waypoint Writing should be, color was a serious consideration. I did the kind of research that any toddler armed with a cell phone would do. I Googled "meanings of colors" or something equally inane, but found the results rather compelling. After all, color psychology is a real thing.
Consulting various articles and posts, I came across the following, "Color Psychology – The Psychology of Colors and Their Meanings." Eager to shift away from the mint green of the company's initial branding – a color that I just happen to like and maybe wear more often than I should – my goal was to really shake things up and pick a bolder hue worthy of a targeted rebranding campaign.
Perhaps it's no coincidence that green and purple sit in opposite positions on the color wheel, meaning they are complimentary, despite their unmistakable difference.
However, it was the significance behind the shade that cemented my choice. A quick bulleted list on the Color Psychology website shows that purple (fine, Pantone, "Ultra Violet") represents the following:
A combination of the stability of blue and energy of red.

An association with royalty, symbolic of power, nobility, luxury, and ambition.

An expression of wealth and extravagance.

A reflection of wisdom, dignity, independence, creativity, mystery, and magic.
Okay, so a little cherry-picking here with respect to color significance and what I want this color to mean for my company. The collaborative spirit of blue and red – stability and energy – is 100% on point with what I want Waypoint Writing to represent to clients, but maybe more importantly, it's the environment I want to create and nurture for anyone sharing their talents beneath the new Waypoint Writing logo. This is a stable professional space energized by creative spirit and ambition.
Ambition – as listed in the second bullet point. While it's the final descriptor in that first list, I would have put it first. The rest? Power, nobility, luxury? I'll pass on those traditional connotations, but will say that I believe this team is powerful in its noble intent to deliver a level of attention and devotion to content creation that some clients might consider a luxury.
Bullet point three – wealth and extravagance? Put it this way… my accountant would laugh himself to tears seeing the books and either of those adjectives side-by-side.
Point four…wisdom (working on it), dignity (see wisdom), independence (oh yeah, it's pretty quiet out on this limb), creativity (no doubt!), mystery (I spend most days wondering what exactly I'm doing), and magic (embodied by the people willing to branch out with me… in a windstorm, no less. These people are true wizards).
A Celebration of Color

Maybe what I was most jazzed to read, regarding the accidental bull's eye of this company's new color was Pantone's definition of the shade itself, "Complex and contemplative, Ultra Violet suggests the mysteries of the cosmos, the intrigue of what lies ahead, and the discoveries beyond where we are now."
"Mysteries of the cosmos," in other words why anyone would dare the development of a small business – in content creation besides. And somehow get the right people on board in the process. Owning a small business is nothing short of a "complex and contemplative" endeavor, one that, at times, feels a little like tossing a coin into the abyss and hoping to see green in return.
But, if I wasn't completely invested in the "intrigue of what lies ahead," I would risk failing to discover Waypoint Writing's future directions and destinations.
Purple Reign – Why We Rebranded with a Royal Hue and Unexpectedly Ended Up Right