Monday marked Waypoint Writing's first brand photography session. Although it would have been ideal to have the entire team on hand, the reality of time and distance meant that only three of us could physically attend to create some brand-specific content. We had two primary motivations for doing so. The first — our brand, just like all brands, needed an infusion of fresh, original content. The second — a quick brand photography session gave our team the chance to demonstrate one or two services that we can easily deliver to our clients. The bonus? It was fun!
Here are a few behind-the-scenes shots and impressions of our experience, which should provide you with some ideas for how our company might help better brand yours…
Step One: Prep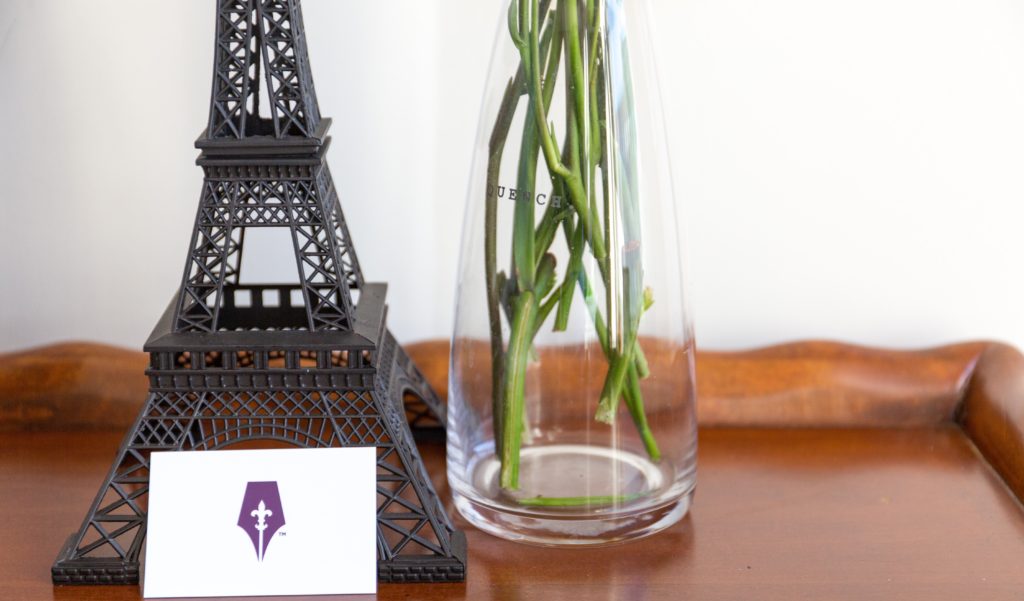 The night before (typical writer… leave it to the last minute) our scheduled brand photography session, I picked up a few extra props reflective of the Waypoint Writing brand that I hoped would prove useful to our Branding Photographer and PR Strategist, Kristin Hardwick. A few of them included a wrought-iron fleur-de-lis symbol, as featured in the center of the Waypoint Writing logo, as well as a replica of the Eiffel Tower — the backdrop image on the website and some of our social media, along with bunches of freesia and irises, representative of various shades of our brand color, ultraviolet.
Aside from that, I gave the CIC headquarters a good dusting and made sure the bathroom was ready for guests. But, I hesitated to mess with the office's overall aesthetic or furniture arrangement, opting instead to defer to Kristin's eye and expertise.
Step Two: Focus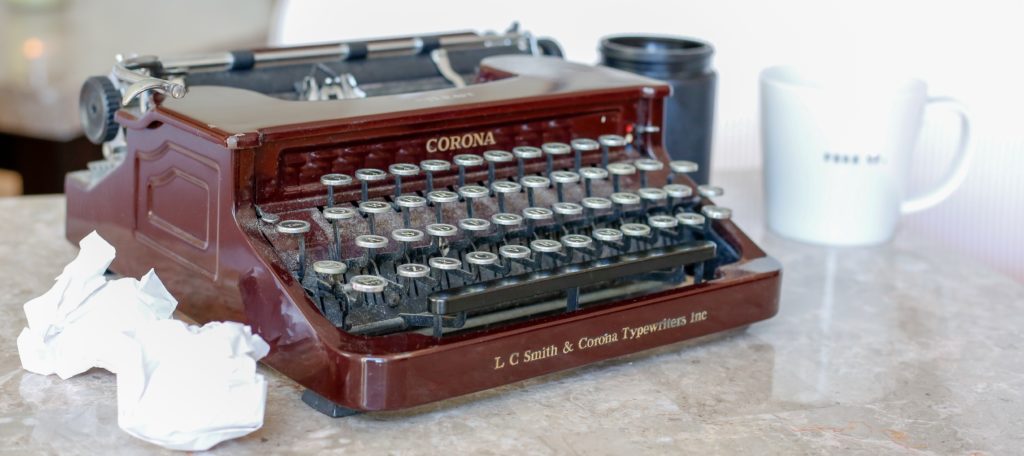 Waypoint Writing's videographer, Eddie Frateschi, arrived ahead of Kristin and began setting up his camera equipment while I fussed with the office, figured out what to wear, and gave myself an ultraviolet (actual shade name: Plummet) manicure. Time also allowed for a quick pedicure, so why not?
A few minutes later, Kristin arrived and quickly set about evaluating the lighting and rearranging the future to complement her vision. She and Eddie discussed various aspects of photography while I focused on staying out of their way. Watching other creative professionals work in their specific spaces is always fascinating to me. So, I was happy to stand aside and take directions.
The goal was to capture authentic (though I insisted not too authentic!) behind-the-scenes footage of a day at the Waypoint Writing home office. Given the fact that no two days are alike and you never can tell who might drop in to chat about a potential project or collaborate on a current one, there really is no "typical" day at the office. This is absolutely why I love my job.
But, there certainly are elements and realities that are typical, and those are what we intended to shoot and share with our audience and clients, both present and prospective.
Step Three: Maneuver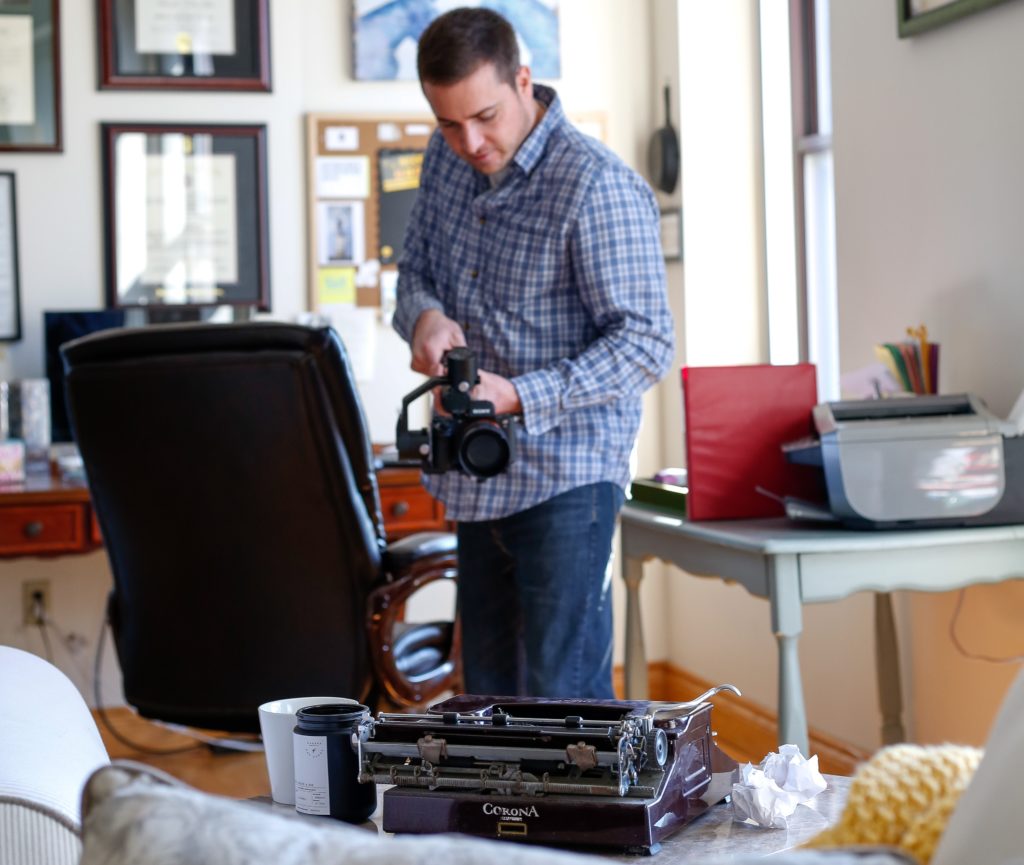 One of the most entertaining elements of this experience was observing Kristin snap photos of Eddie behind the camera while Eddie shot video of Kristin behind hers. Think dueling cameras, a showdown between still and animated imagery, photos vs. videos. Of course, in this case, I wasn't witnessing a rivalry, but a shared opportunity to create new content and demonstrate unique skills that have and will continue to serve our clients.
As always, it's in these creative spaces that an already cohesive team operates with seemingly effortless intuition, practically predicting what the other or others will say, suggest, or shy away from.
The end result is still in the editing room, but we will share it soon. For now, we are happy to have these behind-the-scenes shots as proof that we practice what we preach and embrace collaboration as the compass rose of the Waypoint Writing brand.
Behind-the-Scenes of Our First Brand Photography Session: Lights, Camera, Collaborate!