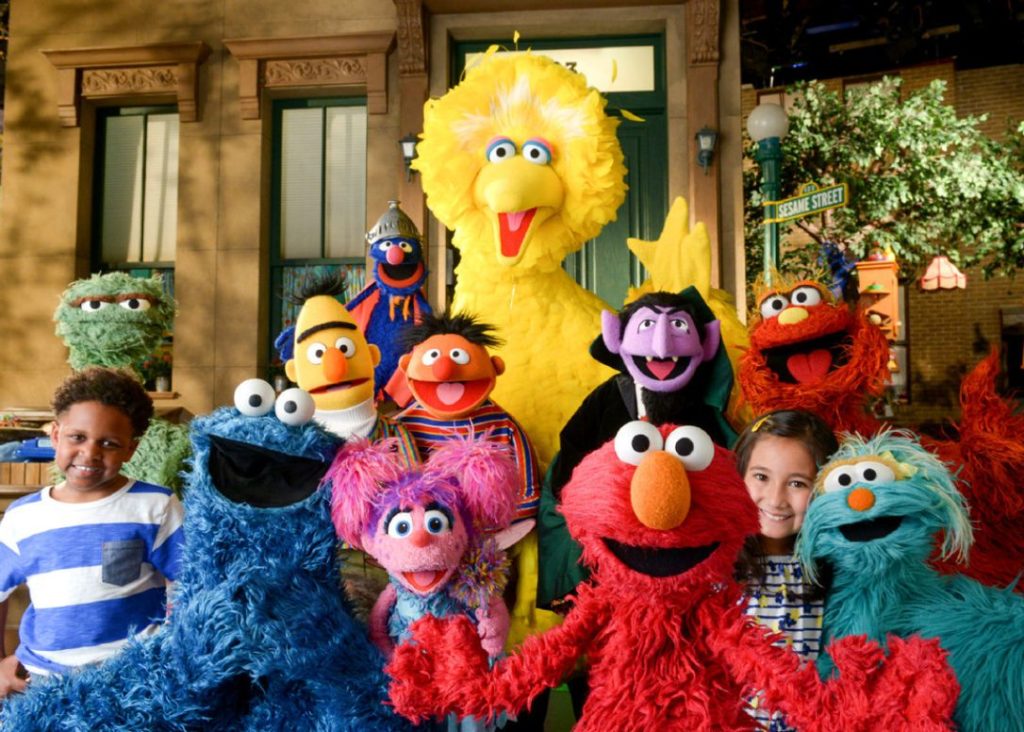 Sustaining social distancing is stressful for most of us, including the most introverted in our midst. For those of us who already work from home, pre-COVID 19 crisis, we've pretty much perfected our processes for maximum productivity.
But, the pandemic threw a curve ball our way, too, and left most of us without reliable child care — whether that's from grandparents, a nanny, or daycare.
In this household, social distancing means super close proximity between professional commitments, deadlines, goals… and my 16-month old. As such, we spend a lot of time on Sesame Street (anti-screen folks, judge away and then go away).
What I've noticed from increased quality time spent social distancing in the company of my toddler and our repeat visits to Sesame Street is that even this iconic children's show knows the value of a CTA (call-to-action) and uses them consistently. (We've not watched every episode, but we're working on it!)
Why does a call to action (CTA) matter and why did I even notice this in the first place? Read on to find out more… (see what I did there?)
Shout Out to Sesame Street for Consistent CTAs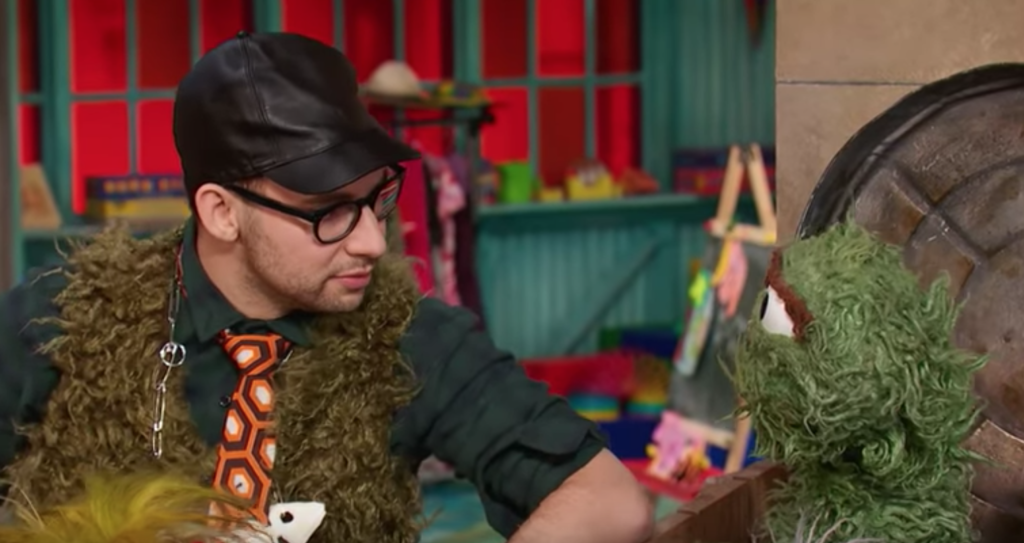 Without question, my son's favorite trip to Sesame Street takes place during Season 49, specifically Episode 29, entitled "Oscar Uncanned." The show creators dusted off the Oscar the Grouch classic 1970 song, "I Love Trash" for this particular show, updating it with the vocal stylings of Jack Antonoff.
The CTA for this particular episode is presented, as they all are, in the opening sequence when certain muppets introduce the show by previewing some central concept. In this case, Grover lets the audience know that "today we're going to learn all about trash and the people who pick it up." A sanitation worker then says, "Watch for more trash on Sesame Street."
"Watch for more (fill in blank)" and "Stick around for more (fill in blank)" are among the most common CTAs on Sesame Street, at least, from my "research."
Why does this matter?
Honestly, when it comes to Sesame Street, it probably doesn't. Kids and frazzled parents are going to continue watching the episode whether we're instructed to or not. But, it got me thinking about CTAs; specifically, why some of my clients neglect to use them.
Why CTAs are Central to Marketing Your Message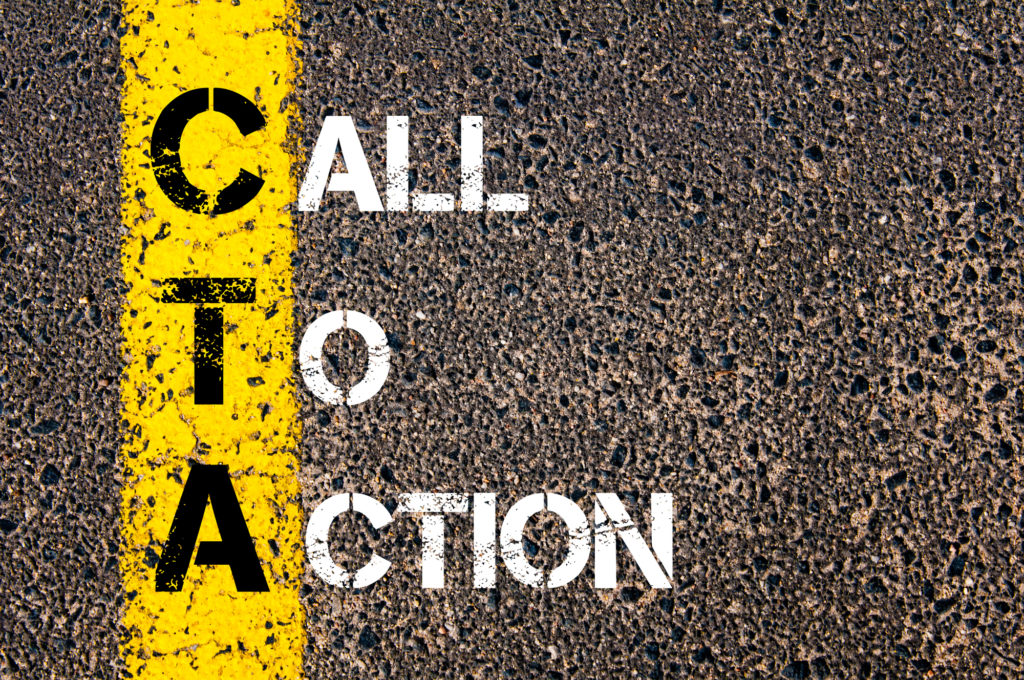 Granted, the Sesame Street examples are super simplified. More thought goes into creating CTAs for marketing purposes or, at least, it should.
That said, a CTA should still be crystal clear. By definition, CTAs are designed to inspire action from your audience, usually in the form of a sign up or purchase.
Consider these common examples:
Buy now
Sign up here
Take advantage of this offer
Book today
Reserve your space
Read more
Learn more
Find out more
Without a CTA on your web pages, blog posts, or social media messages, your audience finishes reading your content but doesn't necessarily know what to do with it from there. A clear CTA nudges them in the direction you'll hope they'll go.
After all, you're not creating this content for fun — it should all be designed to do something for your business and brand.
Why Would a Business Skip the CTA?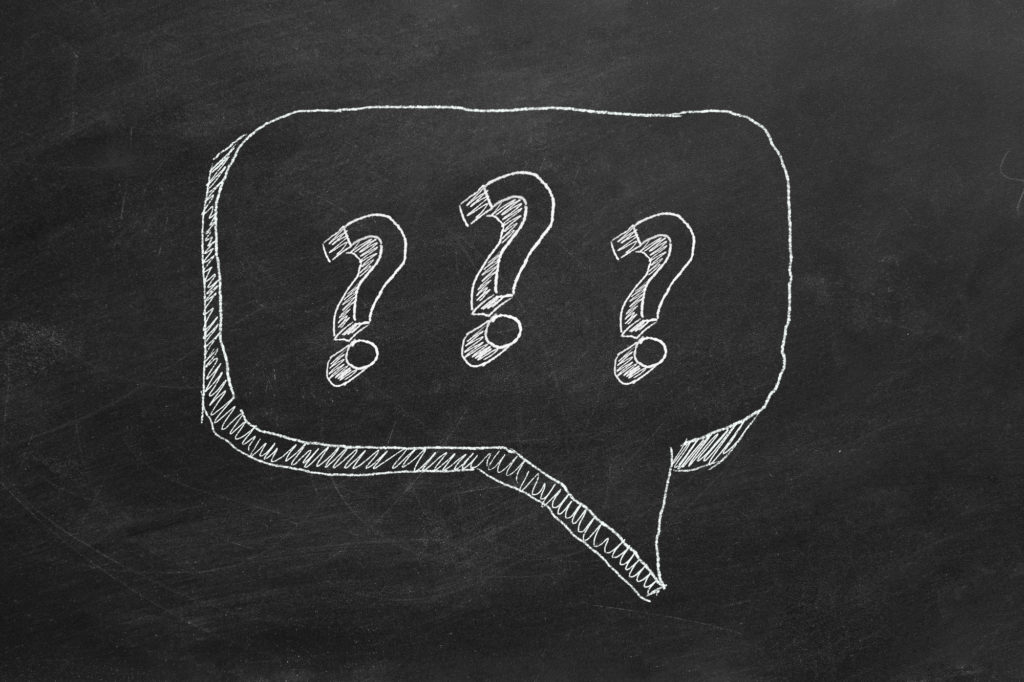 In that case, why would someone fail to include a CTA? Is it intentional? Is there a secret strategy behind it?
No.
Usually, the absence of a CTA signals one of two realities:
The assumption on the part of the business that the prospect will know how to take action after reading the content
Worries that a CTA sounds too sales-y and might alienate prospective leads
The truth is, according to The Balance Small Business:
"Whatever the reason, leaving CTAs out of your marketing materials can mean losing prospects and money. Calls to action are essential in directing a prospect to the next step of the sales funnel or process."
Don't skip your CTA. Especially not if you're looking for data…
CTAs = Key to A/B Testing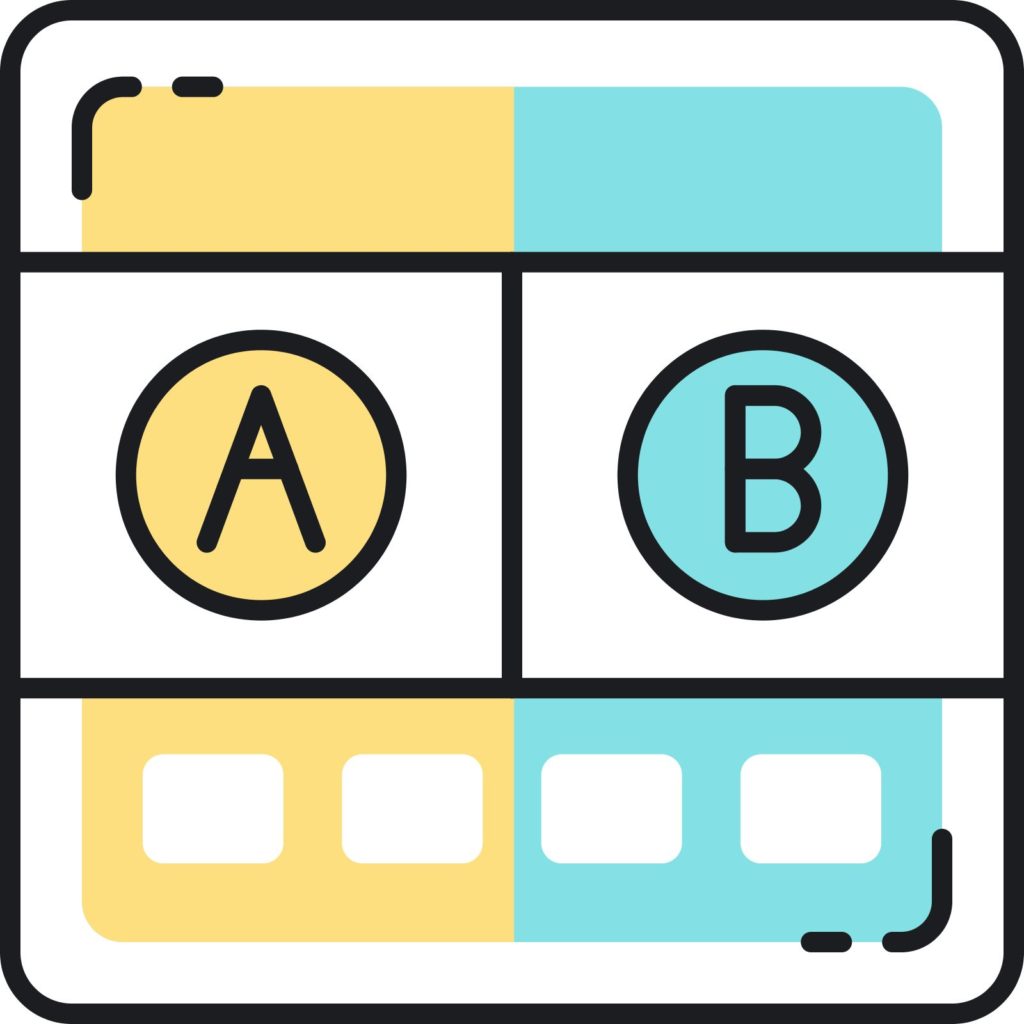 Collecting data from CTAs can provide insight into A/B testing; in other words, how effective your marketing efforts are.
As explained by Investopedia:
"Wording and appearance matter for conversions. People who shy away from the term "free trial" sometimes react differently to "give it a try" or "access now." In digital marketing particularly, it is possible to run tests in near real-time, tweaking the CTA as data on click-through rates comes in."
If you're not including CTAs in your content, you miss out on this key opportunity to evaluate responses, adjust accordingly, and better connect with your audience.
Where to Put Your CTA?
Returning to Sesame Street for a moment, the CTA examples given come at the start of the show. However, Sesame Street also closes with a CTA — "Tune in next time for…"
It's common for CTAs to be structured as steps in a marketing strategy. Taken as a sequence, rather than a single shot, you could scaffold your CTAs like this:
"For example, the process may begin with a CTA for the prospect to try a trial subscription and then continue with several midpoint CTAs to encourage an upgrade. This could be followed with a "final" CTA to maintain access if the lead has not been converted. Next, there may be an additional CTA sent within a certain period after the "last" CTA with a discount or other enticement for the prospect. Each CTA action can be worded differently based both on the last CTA the prospect ignored and the feedback from all potential customers from AB tests."
Don't let their deceptively simple ask and short length undercut their importance. Build CTAs into your content to increase your chances of connecting with your audience and building your base.
Three Types of CTAs to Consider
A lot of the CTAs you'll encounter fall into two camps: hard or soft CTAs, depending on the requested action. A CTA to "buy now" is hard, while a "learn more" is soft. There are three other types of CTAs to consider in your marketing that popular entrepreneur Neil Patel swears by:
No-risk: these are the CTAs that make a free offer of some kind, often a trial of a service for a specific duration of time

"Try this 7-day free trial of (insert service here)"

Persistent header: these CTAs remain on the screen while a visitor is on a website; they can also pop in and out of the frame, maybe from a sidebar, on particular pages and often speak to a prospect's larger pain points or marketing goals.

"Want to grow your email list?"

Exit-intent pop ups: this type of CTA you've seen when you're about to click out of a website. This is the "wait, wait, don't leave (insert offer)" CTA, designed to capture a prospect at the last minute.
No doubt, you've seen all three of these CTAs when you visit other websites, whether you're looking for a good or service.
Start incorporating them into your content, depending on which type best aligns with your offer.
In Conclusion: "Insert CTA Here"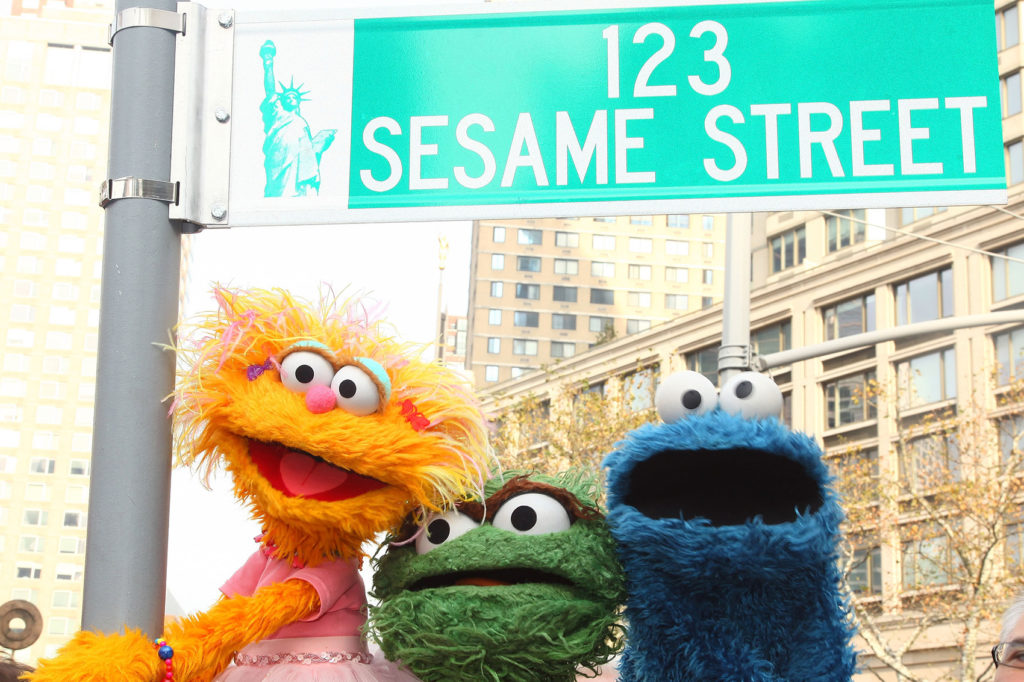 The main takeaway here is that your marketing materials and digital content must include clearly crafted CTAs in order to convert visitors to your site into customers.
Without the direction presented by a CTA, you undercut whatever message you've worked hard to convey by leaving your audience unsure how to proceed.
You probably learned a lot from Sesame Street as a kid. Add this reminder about the importance of CTAs to your education. Signal your customers to where they are and where you want them to go by including CTAs in your content.
Need help creating your offer? Would you like a comprehensive review of your digital marketing to find opportunities to effectively incorporate CTAs into your content?
Contact our team today!
Social Distancing, Sesame Street and CTAs