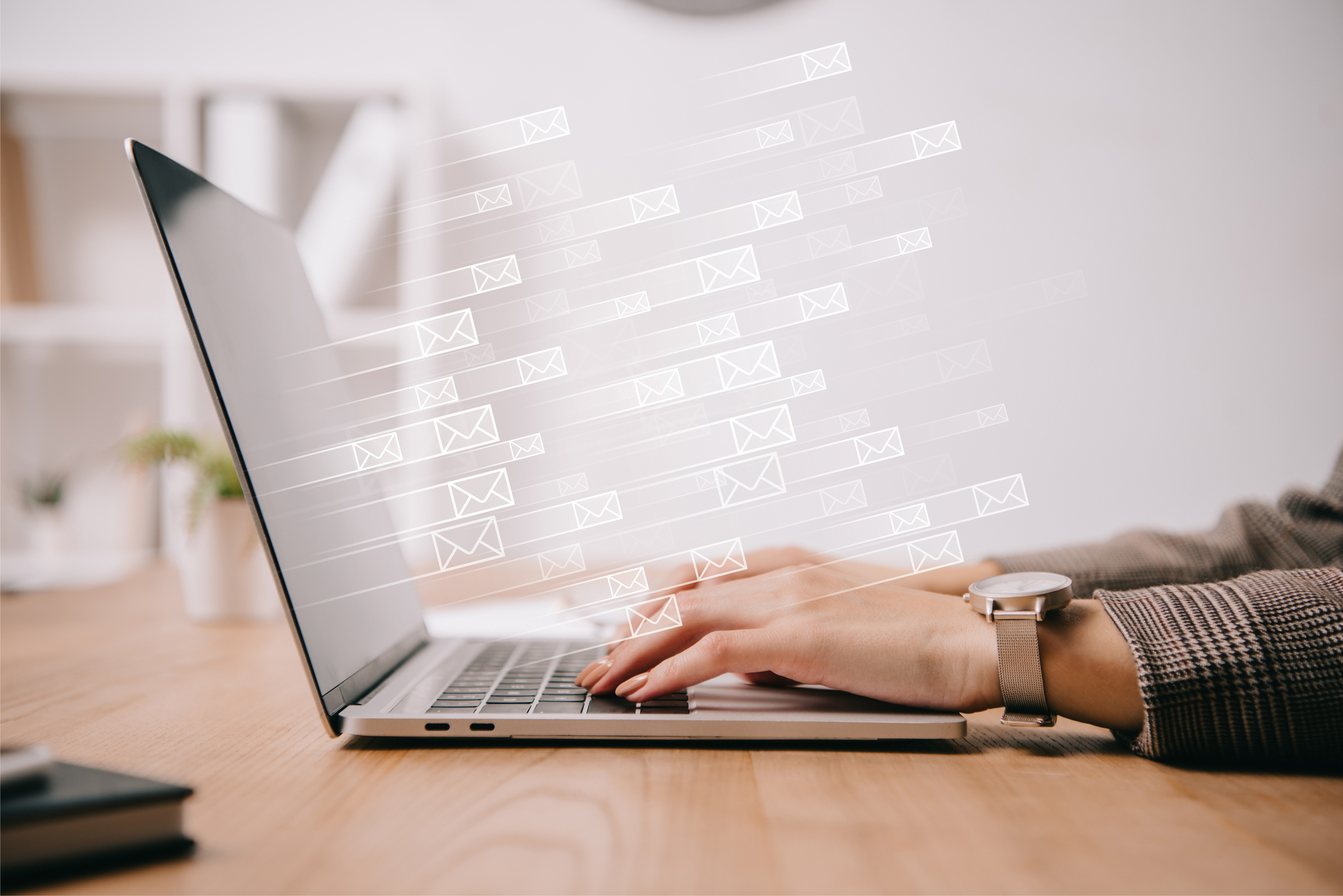 If you ask most marketers, email marketing is the way to go when you're ready to reach more clients and generate new leads. No wonder, when you consider that 72% of customers favor email over any other means of business communication. With these stats in mind, can you really afford to not grow your email marketing list?
Maybe a more pressing question for you right now is, how do I grow it in the first place? We've got a few tips to help you get started and a team standing by to assist with every aspect of your email marketing campaign.
Get Your Email List on the Up and Up
Most of us have cluttered inboxes, with an estimated average of 200 emails hanging out in our inboxes. It makes sense, when you realize that last year alone, researchers estimated a whopping 306.4 billion emails were distributed every single day.
This is some serious competition when it comes to sending an email that is actually opened, read, and inspires action — whether a sale, referral or scheduled meeting.
How do you get your emails to stand out? How do you expand your email marketing list?
The answers always depend on your unique goals and the status of your current email marketing campaign, assuming you already have one. Aside from that, the following general tips should help refine your email marketing efforts, which will organically assist with growing your list of subscribers.
Steer Clear of Spam
Spam might be responsible for your dwindling email list. As spam grows, people deactivate, unsubscribe, and change their emails.
This makes it sound like any email contact you gain is only going to be around for a limited time. This is not true if you are in the driver's seat of your email content!
Empower Your Email Marketing
The best way to ensure your email stands out from the rest is to follow best practices, regarding distribution and also put your unique stamp on the messages you send out.
Establish an unmistakable email presence: Your email recipients will want to see information from your company that is relevant and also entertaining. Personalizing your emails and getting creative with the content is key.
Get the sharing going: Encourage your email list to share your messages with their friends! You can even incentivize this request. For instance, if a person shares your email and creates another contact for you, maybe they could get a discount on a future sale or service. This not only helps you gain new clients and customers but also sustains and rewards your existing clientele for their loyalty. 
Venture online: Talk up your email newsletter on your social media accounts to reach diverse demographics. Your followers on Instagram are typically a different age segment from your followers on Facebook. Why not get them all on the same page with your email newsletters?
Sneak peek: Treat your followers to a taste of your email with a preview on a platform like Twitter. Quote the Tweet and follow it up with a CTA along the lines of, "Check out the whole newsletter by subscribing to our weekly email! Free of charge!"
Get Insta involved: Your company's Instagram bio is a great place to promote everything about your business. Consider adding a CTA that drives attention to your email list. 
Offer Incentives for Signing Up!
Now that you have the tools for creating (or adding to) a powerful email list, put them to work. These steps are easy to do and some can even be completed in less than 10 minutes.
Also, this list is certainly not an exhaustive catalog of items that will grow your list. We always encourage our clients to think outside the box for unique opportunities that will represent your brand and work for your company.
Own a coffee shop? Let customers prove their on your email list by offering free upgrades on coffee drinks! Anyone interested in taking advantage of this offer will have to sign up, netting you another address for your list. It's really a win-win for all.
Need help crafting content to engage your email list? Contact our copywriters for expert email assistance!
Grow Your Email Marketing List with Empowered Content